In Memory of Julia Bargman 1963–2010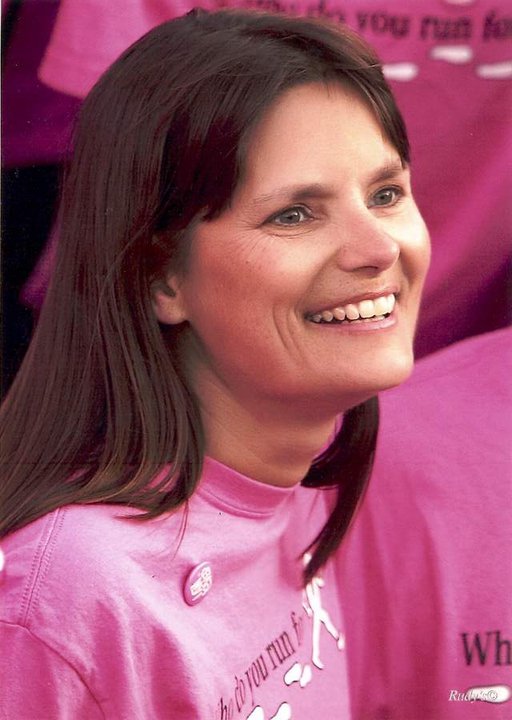 Julia Bargman became a teacher in Smithville School District in 1993. It was then that she laid the foundation for the path that she would send so many students down. Julia was raised in Smithville and attended Kindergarten through 12 at Smithville, and it only seemed natural for her to find a home teaching there as well. Her many accomplishments at Smithville could be seen in the trophy cabinets throughout the school, so it also seemed appropriate that she would use those same one of her favorite sports — track and field.
It is in this sport that Julia pushed these kids to do feats that they previously thought they could never do. She gave them confidence in themselves and she proudly told everyone of each and every one of her athletes' accomplishments. To the kids at school, she became "Mrs. B" or "Coach B". In 1996, when she was diagnosed with Stage 4 Breast Cancer, it was one of those students that used the same power and passion as Julia had instilled in them to send her a bouquet of flowers that said, "You can do this." It was that belief that set Julia on an unstoppable train ride that even the cancer couldn't stop.
When she accepted the position as Assistant Cross Country Coach, she embarked on a new journey of touching kids' lives. It was in this position that she got to teach these kids and their parents that there is nothing in life that should stop you from chasing and finding your dreams. The kids would look up to Julia for strength. There were times she would spend all day receiving chemo and then show up for practice or a meet. The kids fed off this and used it as motivation. Not only did the kids feed off her, but so did the faculty, the community and her family. Nothing was impossible for Julia — she would go out of her way to help you, even if she was hurting, and never asked for anything in return.
It was this same "never quit" attitude that gave her such a yearning to participate in things like: Susan G. Komen Race for the Cure, The Pink Ribbon Football and Basketball games, Breast Cancer 3 Day, The Saint Luke's Foundation and Win for KC. It was this same desire that helped her obtain the Win for KC "Spirit" Award, where she was nominated by more people than ever before in the history of the award. So it is easy to see why we must continue the fight for Julia. Julia's students, athletes, friends, co-workers and family were her life. Her life was interrupted by breast cancer, but her spirit, passion, push for excellence and "Warrior" attitude will live on in this Foundation. We believe that if Julia had a motto, it would be:
"I hope I get to live another day so I can love another student."